Shipping/Returns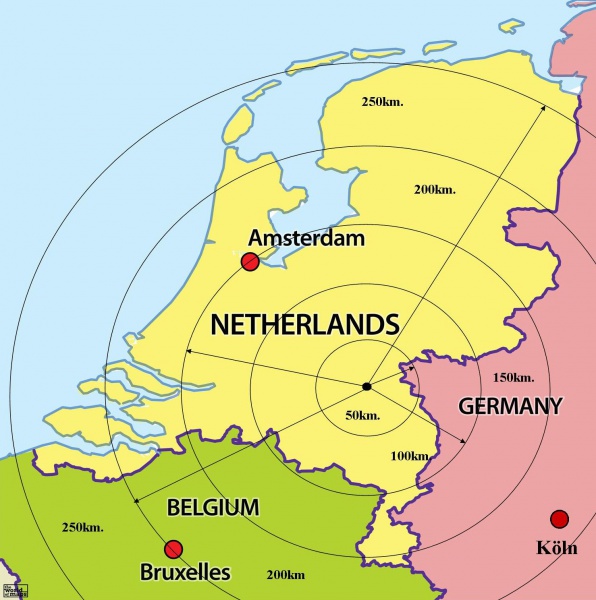 Because of the size of some packages, we offer this alternative transport service.
For cost see zone map:
From: 50km=€ 69.00 - 100km=€ 81.00 - 150km=€ 94.00 – 200km=€ 110.00 - 250km=€ 129.00
(These prices are exclusive of parking fees, road and/or ferry costs) delivery is up to the first threshold. And for unloading the help of the receiver.
Choose the payment option "Pre-transfer". Continue with the entire ordering process, and the shipping costs will be calculated. Enquiries, if any, will be answered upon receipt of your order.
<><><><><><><>
You can arranger to collect your order yourself. In order to do this choose the option "Pay at pickup", continue with the entire ordering process, and you will receive confirmation of your order by e-mail.
Due to the multiple of our products, we have set up a simple transport cost calculation and reserve the right to post-calculation for an exact cost calculation for several of our products. There is also the option for you to request a transport cost calculation from us in advance of your order.
Please e-mail us with any queries you may have.
-------------------------------------------------------------------------
If you need to return any item to us, please send it back to us within 14 days of receipt of the order (unless faulty).
Where a product has been personalised for you, unless faulty, we're unable to refund or offer an exchange.
It's important that any items returned to us, unless faulty, are returned in a re-saleable condition. We would like this to mean that you've kept all original packaging and labels, and that it's unused.
We would recommend that you return your items via registered post (you will need to pay for delivery which is non-refundable unless faulty).
Mention:
Your purchase Name:
Order number:
-
Bank name:
Your bank nr .:
Account name:
IBAN:
BIC:
For questions e-mail us
Shopping cart
No items in shopping cart.